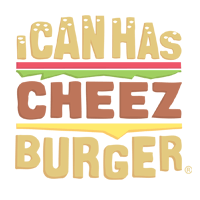 I Can Has Cheezburger?
A few years ago, in 2015, Reddit user, Brad Johnsen, a.k.a. Bradimel, tried to stand out by drawing cat heads as his signature on his ID. He thought it would be funny. But, 2015 Brad didn't realize that 2019 Brad would one day buy a house. And he definitely didn't realize that he'd be required to replicate the signature on his ID for his mortgage paperwork… whiskers and all. Here is his funny story as posted on reddit.
1

In 2015 I had to renew my license and thought it would be funny to do cat heads as my signature, so I did"

For the past 3 years I just forgot about it unless I had to show my ID and they pointed it out. They would laugh and say, "haha I can't believe they let you do that!" and I would be like, "yeah, yeah, yeah, let me in the bar now." I have always signed my name with my regular signature/scribble, not cat heads.

---

2

"This hasn't been a problem until today when I had to sign my mortgage papers"

"The signing agent looked at my ID and shook his head, he was not amused. I tried to explain that 2015 Brad never imagined he'd own a house. So the dude has to call the title company headquarters and explain the situation all while my real estate agent is laughing her ass off. I had to sign 3 cat heads over 30 times today"

---

3

Brad shared his story on Reddit's TIFU Community and received over 21,000 upvotes.

Thousands of people commented on his post and a lot of people made jokes like, "Congrats on becoming a hoMEOWner!"