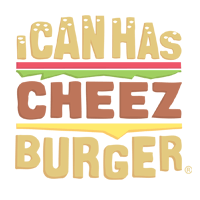 I Can Has Cheezburger?
Hero Rescues 1,000 Dogs From Becoming Killed At The Yulin Meat Festival in China
While the idea of killing our beloved canine companions for meat seems appalling to us, it's been a norm for particular cultures. There is a festival in China known as the Yulin Dog Meat Festival, a week-long event that takes place every year. It is estimated that millions of dogs are killed for this festival. Marc Ching, an American activist, has made it his mission in life to rescue dogs from slaughterhouses. In the process, he has been beaten, threatened, and even detained by authorities. But Marc Ching is, thankfully, vigilant in seeing his goal through.
All the dogs Marc Ching has rescued have been taken to shelters and to the foster care organizations to help find furr-ever homes for the cherished canines. Because of Ching's strong morals and constant action, he inspired activists around the globe and has brought awareness to what is happening. Thanks to Ching, fewer and fewer dogs are dying at the festival.
You can read more about Marc Ching's cause on his non-profit Facebook page and how you can help! Thank you, Marc Ching, for being the voice for these beautiful pups.