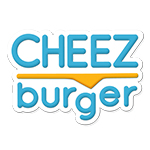 Home
Although driverless cars are still a long way off from being mainstream, it's a different story for driverless mining trucks in the outback of Australia. And this technology could be a key component for NASA's 2024 moon mission.
Mining has been one of the largest industries in Australia for a long time, supplying revenue and employment to the economy. However, the working conditions aren't exactly comfortable: many of the mines are located hundreds of miles away from civilization in the red desert of Western Australia.

Driverless trucks were first introduced into the Australian mining industry around five years ago, and since then they have lowered costs and increased productivity (although the drivers who lost their jobs to these trucks aren't too happy about them).

These aren't the only automated transport vehicles either - driverless trains and machinery also operate in the Pilbara region - where the majority of mines are located. These automated vehicles and machines are operated from Perth, which is around 100 miles away, where technicians can keep an eye on things.

---

So how do these driverless trucks operating in the Australian desert have anything to do with the moon? It turns out that the Australian desert has a similar landscape to that of the moon - in a nutshell, hostile. Think extreme temperatures, barren land, and little water.

The Department of Industry, Innovation and Science recently released a "Joint Statement of Strategic Intent and Cooperation" detailing how Australia's robotics technology, which includes the remote medical support undertaken by the Australian Antarctic Division (AAD), could be readily applied to a lunar mission. It is thought that ice mining will take place on the moon.

Professor Stefan Williams, from the University of Sydney's School of Aerospace, Mechanical and Mechatronic Engineering, says that "They'll need to use terrain information, surface topography and things like that, for the robots to understand where they are. I could certainly see us making a contribution to the navigation and mapping work that will be required."

---

The machinery on the moon would have to be ground based, due to the lack of gravity on the moon. Additionally, there will have to be some infrastructure and satellites set up for technicians to communicate with or control the autonomous vehicles, as doing this from Earth will involve a delay (like the Mars Exploration Rover mission, which had a 20 minute delay). However, the trucks currently being used in the Pilbara region would be too big and too heavy for the mission, so new designs would have to be built.

---

The Australian Prime Minister Scott Morrison recently pledged to contribute $150 million to NASA's 2024 moon mission. As the Australian technology developed for the Pilbara region and Antarctica is build to withstand extreme weather conditions, it could be indispensable to the mission.