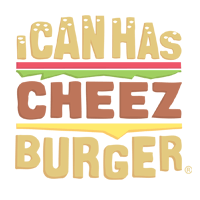 I Can Has Cheezburger?
Every year, The Kennel Club has a competition for best 'Dog Photographer of the Year'. and the photographs this year are more stunning and more heartfelt than ever!
Shared below are the winners of multiple categories!
Story via The Insider
1

"This year's overall winner and first-place winner of the Oldies category was "Dreaming Merlin," taken by Denise Czichocki of Switzerland."

---

2

"The runner-up in the Oldies category was "Young At Heart," taken by UK photographer Cat Race."

---

3

""Soul Comforter" won the Assistance Dogs Charity category."

---

4

"The second-place photo, "Laying Down on the Job," was taken by American photographer Tracy Allard."

---

5

"This joyous photo won the Dogs at Play category. It was taken by Monica van der Maden of the Netherlands, and it is fittingly called "Dirty Dog.""

---

---

7

"Dorine Scherpel of Canada snapped this photo called "The Loyal Co-Workers," which took first place in the Dogs at Work category."

---

8

"The second-place winner of Dogs at Work was taken by Katie Behan of the UK, called "Among Hills and Heather.""

---

9

"One of the categories is for photographers aged 12 to 17, and their theme was "I Love Dogs Because…" This year's winner was taken by 12-year-old Mariah Mobley of the US with her photo, "Doggy Bed Time.""

---

10

"The second-place photo, "Peace and Quiet," was taken by 17-year-old Hungarian Luca Gombos."

---

11

"This photo, called "Connected," earned top honors in the Man's Best Friend category."

---

12

"This image of this lovable giant took second-place honors. The photo was taken by Alexandra Novitskaya of Russia, who calls this "White Cheesecake.""

---

13

"This breathtaking shot won the Portraits category. It's called "Honey saluki" and was taken by Russian photographer Anastasia Vetkovskaya."

---

14

"The runner-up, "Mirror," was taken by Ria Putzker of Austria."

---

15

"The rule for the Puppies category stipulates that pups must be under 6 months old, like these dogs in "The Little Twins," taken by Monica van der Maden."

---

16

"Carlos Aliperti's "Father and Son" was the second-place winner"

---

17

"The Rescue Dogs Charity category winner also gets to donate £500 to a charity of their choice. This year, the winner was Anne Geier with her photo "Finntastic.""

---

18

"The second-place photo, "Curiosity," was taken by Tianhang Zhang of China."

---

19

"The final category, Young Pup Photographer, is reserved for photographers 11 years old and under. The first-place photo, "Sea Dog," was taken by 11-year-old Sabine Wolpert of the US."

---

20

"Eilidh Shannon, 7, took second place with "Maisie's Music.""