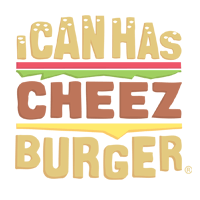 I Can Has Cheezburger?
Ready to smile? Each week we are featuring the newly adopted pets of the week! From kittens and puppies to families and seniors! Is there a lovelier sight than an animal being adopted?! We wholeheartedly thank those who have adopted, providing animals with a loving, comfortable and warm home. There's literally nothing better.
For those of you who are thinking about getting a pet, just remember; adopt, don't shop.
1

"Just adopted this kitty. His name is Butter!"

---

2

"Just adopted Toy Australian Shepard. His name is Roscoe Jenkins!"

---

3

"After a long battle with Depression and Anxiety with medication and therapy, my therapist and I talked about an emotional support animal. This is Ash and she chose me at the shelter. This little baby showed me that I don't have to be alone anymore."

---

4

"Our newly adopted senior dog seems a little younger every day..."

---

5

"Mama cat and her baby girl got adopted together."

---

6

"Found this little girl outside in below-freezing temps. Meet Abigail."

---

7

"I've had my dog for 4 years. I adopted the kitten on Monday..."

---

8

"Within 5 minutes of coming home from the shelter, this little guy just wanted to play"

---

9

"adopted my first doggy - this is tuna"

---

10

"Update: Reddit. Its official i have been adopted"

---

11

"Last week this stray jumped into my car. Yesterday I finally got to bring him home."

---

12

"Fresh out of the pound, meet Princess Peaches!"

---

13

"Our two adoptees finding love in all of the ways in their forever homes... This pure cuteness is why we adopt!"

---

14

"First day in my new home and already settled in nicely"

---

15

"My dad was so nervous about me bringing home a pit bull rescue. He seems fine now though!"

---

16

"The shelter said it might take a couple of weeks for her to be comfortable with me, since she was a shy feral kitten. This is Coraline on day 4."