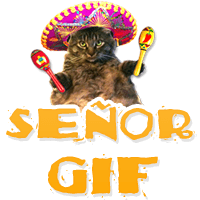 Señor GIF
Best magic trick I've ever seen.

---

---

---

This is what happens when one cat is smarter than the other one.

---

When things go from bad to worse in 0.1 seconds.

---

---

Thomas the Tank Engine, back when he was an angsty teen.

---

Riding through the Himalayas on the Manali/Leh highway.

---

Dog suddenly sees the light.

---

---

My double dutch in primary school wasn't *quite* as good as this, but almost.