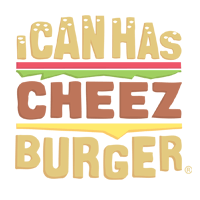 I Can Has Cheezburger?
Ready to smile? Each week we are featuring the newly adopted pets of the week! From kittens and puppies to families and seniors! Is there a lovelier sight than an animal being adopted?! We wholeheartedly thank those who have adopted, providing animals with a loving, comfortable and warm home. There's literally nothing better.
For those of you who are thinking about getting a pet, just remember; adopt, don't shop.
1

"Another owner gets adopted"

---

2

"My fiancée and I wanted a puppy for a while now. Meet Waylon."

---

3

"My wife and I got a TINY kitten who was having some trouble gaining weight but is on the right track now. Internet - say hello to Poe."

---

4

"Meet Juniper (June Bug). My wife and I finally got our first puppy!"

---

5

"These are Frank's before and after adoption pics :)"

---

6

"She'd been living behind a restaurant for 3 years when my daughter found her, slowly earned her trust and brought her home to join the family. Meet Miss Biscuits"

---

---

8

"This sweetheart is a feral that lives outside my work building. She's never even come up to me, let alone let me touch her, but she was ALL OVER ME before shift today. If she's still out there after work, she's definitely coming home with me."

---

9

"I adopted Pepper on Tuesday. This is the ride home."

---

---

11

"Adopted this little guy earlier this week. Say hello to Charlie."

---

12

"My dad recently got a puppy since us kids are all moved out of the house. Meet his new supervisor, Breda!"

---

13

"My buddy and I did a 10 hrs road trip to pick up this little guy. Everyone, meet Goose!!!"

---

14

Vote now for your favorite cat meme of the decade!

---

15

"Adopting this 14 year old sweetheart today. Will update rescue pics in a while."

---

16

"My girlfriend and I adopted a very sweet kitten a few days ago & we decided to name her Yuki!"

---

17

"Rescued this sweet girl today :)"

---

18

"The day we brought Bella home from the humane society"

---

19

"I've never been a cat guy, until my girlfriend decided we were getting Marmalade."

---

20

"Rosie's first night in her forever home"

---

21

"I was worried how my cat would respond to the new kitten. Turns out I had nothing to worry about!"