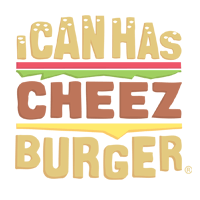 I Can Has Cheezburger?
We scoured the internet to bring you the cutest animal pictures of the week! Bringing you cuteness every week - stay tuned for next week's dose! If you missed last week's dose, and you need a cuteness overload, check out last week's here.
---

2

"Ozzy, the adorable desk weasel!"

---

3

"Little pony zoomin back and again"

---

4

"I didnt know broccoli is that tasty until I saw his face enjoying it"

---

---

6

"We usually watch cats and dogs videos on Reddit every night before going to bed, but this is very first time my son meets kittens in real life."

---

---

---

9

Vote now for your favorite cat meme of the decade!

---

10

Deer and Rabbit Meeting

---

11

"My axolotls had babies. Here's one of them."

---

12

Hyenas: exist for hundreds of thousands of years to become ferocious carnivores at the top of the food chain. Also hyenas:

---

13

"hoodie hamster is best hamster"

---

14

"Looks like someone made a new friend"