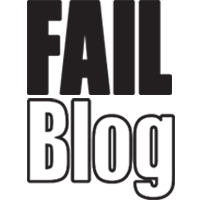 FAIL Blog
Sean Spicer Did A Facebook Live Interview With Breitbart that Would Make Tim and Eric Jealous
Why is this happening and why?

Those are the questions that are probably running through your mind right now because this interview that Sean Spicer did with Brietbart is, wow, something else. It's like an episode of Between Two Ferns except only awkward and 100% sincere. It's filled with awkward silences, bad camera work, painful 20-yeard stares, and this:


If you thought that the platform for the "Alt-Right," which is just white supremacy with a haircut, Breitbart was going to be getting some sort of quality upgrade because the site's old editor Steve Bannon was in the White House, prepare to be let down.

The biggest question is, why did they let an intern interview their big get Sean Spicer?