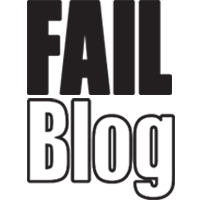 FAIL Blog
Thursday is upon us, and it's time for a throwback fail. You know, one of those fails that was such a distinct flop that it's destined to ring on into eternity for the disaster that it was. This time, we're looking at McDonald's and the case of them losing the EU trademark over a Big Mac. A Big Mac!
---

Talk about a bright day for the Irish restaurant, but an even brighter one for the rest of the world. This isn't the first time McDonald's got caught up in "bullying" some of the less established competition.

In 2009 they got into it with a smaller Malaysian chain that won the right to call themselves "McCurry" after an eight-year-battle.

---

3

But back to McDonald's and the ruthless trolling from Burger King that ensued.

You know Burger King had to capitalize on McDonald's public defeat, with just the kind of spicy commercial that poked fun at the absurdity of the trademark war in the first place. You can't have it all, McDonald's.