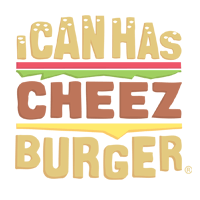 I Can Has Cheezburger?
Ready to smile? Each week we are featuring the newly adopted pets of the week! Is there a lovelier sight than an animal being adopted?! We wholeheartedly thank those who have adopted, providing animals with a loving, comfortable and warm home. There's literally nothing better.
For those of you who are thinking about getting a pet, just remember; adopt, don't shop.
If you recently adopted a pet, shoot us an email to be featured in next weeks list!
1

"Gorgeous day to adopt your new best friend!"

---

2

"This is is Linx our recently adopted kitten"

---

3

"After several years we are finally in a position to get a dog. Sadly, the dog we went to look at was in the process of being adopted. Luckily this sweet little man was just made available. Meet Frankie."

---

4

"Meet my new kitten, Alvey"

---

5

"We adopted a senior doggo and he loves sleeping under our bed. This is our new morning routine."

---

6

"Meet Lucy. Our 5 year old, recently adopted spaz with a zest for life and a need for constant belly rubs. I hope she makes someone smile."

---

7

"My mom sent this to me. My brother and his new adopted cat fell asleep after playing all day long."

---

8

"Just adopted this little guy. Meet Yoshi."

---

9

"My friend keeps sending me snaps of her new adoption"

---

10

"We adopted a new cat, Leila, and he's not playing it alone anymore"

---

11

"I adopted a three legged kitten from the local shelter yesterday. Meet Tatu!"

---

12

"We just adopted this little guy today! Say hi to Nugget! (Or as I like to call him: Dr. Robotnug)"

---

13

"My newly adopted puppy. His name is Dr. Pepper, Doc for short."

---

14

"Look who's not a stray anymore! Meet Romeo, my first cat."

---

15

"After months of deliberation, wife and I finally decided to go ahead and adopt a cat. Meet Taiga. She's the very first pet of our lives. We're almost 30. Within an hour, she has already let us rub her belly and purred at us."

---

16

"We've just adopted these girls from our local shelter."

---

17

"Thought a picture of our newly adopted kitten could brighten your day! Meet Bean!"

---

18

"Landlord finally allowed a dog after living here 3 years. Meet Butters."

---

19

"This is Amy we rescued her on Valentine's Day. She's been living at the shelter for over a year and no one wanted her because she has weight issues. But I do as well so we're on a diet together. I'll post updates of her weight loss journey."

---

20

"Newest member of the family. Meet Lancelot."

---

21

"Adopted a dog, got a cat. Meet Frankie "

---

22

"Adopted a cat yesterday and walked into work this morning to find that my coworkers threw him a baby shower"