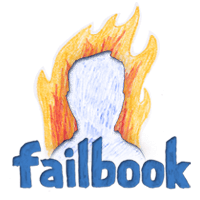 Failbook
What a time to be alive. The movement gathered serious momentum after an incident at a Starbucks in Florida on Thursday, in which the angry, openly racist patron lashed out at the employees with heated, and very inappropriate remarks.
1

First, a video showing the incident from yesterday that really got the people going.

There was a problem rendering this tweet - it may have been deleted.

---

Advertisement

2

Annd now, presenting Baked Alaska, the legendary dude who's leading the charge.

---

3

And from there on out, the #TrumpCup campaign just took off.

---

---

Advertisement

---

---

7

Some folks like Patton Oswalt aren't too stoked on this whole 'movement' though.