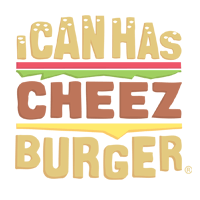 I Can Has Cheezburger?
During the past few months, we've seen a variety of animals wandering about an aquarium and learning about the creatures of the sea! Now, it's time for the land version -- a Zoo!
And two little kittens were able to come face to face with their much larger cat family. It wasn't just tiny kittens that went on this incredible field trip! Two foster pups were invited, too!
What is the purpose of bringing foster pets to the zoo, you might ask? It's all to raise awareness for animal adoption! The animal shelter that brought in the animals to the San Antonio Zoo is Animal Defense League of Texas.
Story via Insider
1

The animal shelter made two individual trips to the zoo, first time with the kittens along for the ride! "The kitten, Dublin, curiously looked at one of the zoo's bigger cats."

---

2

Second trip to the zoo included Ella and Carla, both dogs are up for adoption."Carla, an 8-month-old puppy, visited giraffes at the zoo."

Tim Morrow, president and CEO of the San Antonio Zoo, told Insider, "This is such a fun way to showcase both of our organization's missions and highlight the care we provide for animals in need and use the zoo's platform to promote responsible pet ownership and adoption."

---

3

Dublin comes face-to-face with a hippo!

Those interesting in adopted can visit the site her and schedule a meet and greet with the animals! Wishing all these loving faces a forever home.

---