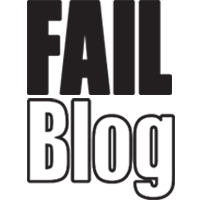 FAIL Blog
Yesterday, Trump got on the phone with a host of world leaders, and presumably, by the time he got Austrailia, he had had enough.
The Washington Postreported, "At one point, Trump informed Turnbull that he had spoken with four other world leaders that day — including Russian President Vladi­mir Putin — and that 'this was the worst call by far.'" So it looks like things between the US and its allies are good.
While we in the US got worried about that reality-TV gameshow host's, uh, hostile approach to foreign policy, Australians loved hearing about the bullying of Prime Minister. Twitter was ablaze with people making fun of him. Check it out:
1

All the world's a schoolyard.

---

---

3

It looks like Australians are on the Trump Train for this one.

---

4

Or maybe not. They're beneficial bacteria in our butt.

---

5

Please see: @TrumpDraws

---

6

Life comes at you fast.

---

7

Disparaging the boot is a bootable offense.

---

---

9

Loving all this Simpsons stuff.

---

10

Australia is kind of bumming me out right now.

---

11

Wow. Even "Pooper" doesn't like Turnbull

---

12

He's a real Young Einstein.

---

---

---

15

It's just a bit of fun.

---

16

That's a lot, I guess.

---

17

Earth 2 sounds terrible.