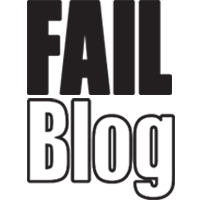 FAIL Blog
Everyone knows that tobacco companies also own products that help you quit smoking. It makes sense, right? Like how Apple offers customer support. Get people on the way out.
But what doesn't make as much sense is that Durex condoms recently bought a baby food company. That should give you pause before wrapping it up with one of those. Why? Probably because a broken condom can beget a hungry baby, know what I'm saying? That's like a tobacco company buying a coffin company. It sets off alarms.
I'm not the only one to pick up on this one. Check out what people are saying about the new family.
1

Not a lot of faith in your product.

---

Advertisement

---

---

There was a problem rendering this tweet - it may have been deleted.

---

Advertisement

There was a problem rendering this tweet - it may have been deleted.

---

There was a problem rendering this tweet - it may have been deleted.

---

7

Some interesting marketing ideas

---

Advertisement