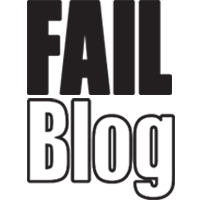 FAIL Blog
It's so hard not to get excited for a new Star Wars movie. Often times, it seems like just when I'm ready to be sick of the whole thing, we actually start seeing footage or pictures or a song from the new movie, and I'm already at Fandango pre-ordering my tickets.
The new Han Solo movie is no exception.
Today, Lucasfilm released an image Alden Ehrenreich, Donald Glover, Thandie Newton, Chewbacca, and Woody Harrelson on the set of the friggin' Millennium Falcon, and, yeah, I'll go see this movie.
1

Prepare to make the jump to hyperdrive.

---

Advertisement

---

3

People think the force is strong with this one.

---

There was a problem rendering this tweet - it may have been deleted.

---

Advertisement

---

---

7

But maybe it's the Donald Glover show?

---

Advertisement

8

There's some confusion, though.

There was a problem rendering this tweet - it may have been deleted.

---