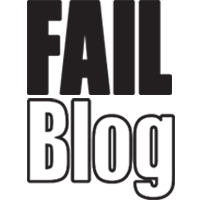 FAIL Blog
Welcome to... TRAPPIST-1f?
That doesn't have the same ring to it.
Yesterday, NASA announced the discovery of seven new planets that are in habitable zones and might even have water. You know what that means! ESCAPE.
Lots of people are using the discovery of a new, livable world as a second chance, a failsafe for this whole Earth experiment, which can we just agree has been a total failure?
Check out how people are reacting:
---

Advertisement

---

---

4

It's not all fun and games, though.

There was a problem rendering this tweet - it may have been deleted.

---

Advertisement

There was a problem rendering this tweet - it may have been deleted.

---

There was a problem rendering this tweet - it may have been deleted.

---

---

Advertisement

---