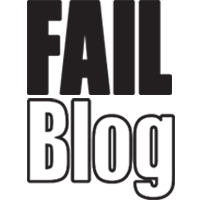 FAIL Blog
My Dude Has a Fool-Proof Plan to Meet Jason Segel: Eat a Picture of the Actor Everyday Until Segel Eats a Photo of My Dude
How badly do you want to meet one of your favorite celebrities?
Would you wait outside their hotel room? Mail them a letter? Or just go to one of those meet and greet things, like an honest, hard-working American?
Noah Maloney has started a new campaign in which he eats a picture of Jason Segel everyday until Jason Segel eats a picture of Noah. This guy sounds like a real freak and a real geek. No one what I'm saying? Just kidding, he seems cool.
@jasonsegel I am going to eat a picture of your face everyday until you eat a picture of my face. #eatmyfacesegelhttps://t.co/huQqDlXVhx pic.twitter.com/QviHdyfjVW

— Noah Maloney (@zestynoah) February 16, 2017
Starting last week, the #EatMyFaceSegel has begun, and the videos
— the accurately titled "Dog Shit" — makes good on that promise. https://www.youtube.com/watch?v=NdPzSx59sqw
1

Day One. He seems happy.

---

2

Day two. Getting a little kooky.

---

3

Day three. Hitting the streets.

---

---

5

Day five. Mix it up a little bit.

---

6

Day six. We're in creepy zone already.

---

7

Day seven. He's already on the talkshow circuit.