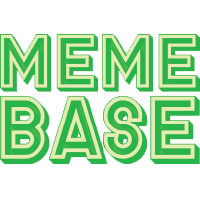 Memebase
Hey. Hey you.
How's it goin? Has it been a rough week?
Well, that's alright. Everything is going to get better soon enough. The sun is shining just behind the clouds. Look at how beautiful the world is. After all, you're a diamond, and a diamond with a flaw is more valuable than a pebble sans imperfections.
Here's to a great weekend and a little bit of happiness, starting with these wholesome memes. Or make your brain and soul happy with these perfectly themed positive memes made just to get you going on the right track.
---

---

---

---

---

---

---

---

---

---

---

---

---

---

---

---

---

---

---

---

---