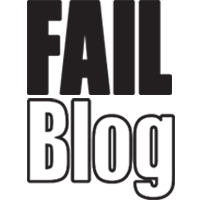 FAIL Blog
13-Year-Old Finds Something Spooky in Her Selfie and Is That a G-G-G-G-Ghost!?!
Lots of weird things happen in pictures, like have you even noticed that phenomenon where people lips purse out to make them look like a duck whenever they take a picture. Who is that for?
But sometimes things even weirder than duck transformations happen. Sometimes people see ghosts.
Like when Jessica Ogletree took her kids fishing and her daughter decided to take a selfie. What did they find in the picture? A ghost congratulating her son on the big-ass fish he caught. Way to go, Kolton.
The comments are lighting up with theories as to what this acutally was and whether it was a spirit from beyond the grave!
1

Wait, are ghosts real???

---

---

---

---

5

We all want our 15 minutes.

---

---

---

---