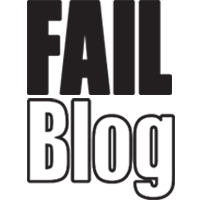 FAIL Blog
The Reviews Are In: People Are Tasting Nintendo Switch Cartridges For Some Reason and They Are Gross
In today's installment of "What the Hell Is Wrong With People and Why Are They Doing That," people are so excited for the Nintendo Switch that, for some reason, they're tasting the cartridges.
This all started when video game reviewer Jeff Gerstmann threw one of the cartridges back to see what it tasted like and, poof, a meme is born.
I put that Switch cart in my mouth and I'm not sure what those things are made of but I can still taste it. Do not try this at home.

— Jeff Gerstmann (@jeffgerstmann) February 25, 2017
Now, according to Mic, the cartridges intentionally taste bad, as a Nintendo rep points out. The video game-company says, "To avoid the possibility of accidental ingestion, keep the game card away from young children. A bittering agent (Denatonium Benzoate) has also been applied to the game card. This bittering agent is non-toxic."
Well, now other people are trying it out. I hope everyone's happy with themselves.
1

And now everyone's trying it.

---

---

---

4

Let this be a lesson to us all.

There was a problem rendering this tweet - it may have been deleted.

---

---

6

Some people have a death wish.

---

---

---

9

So that's what this is all about.