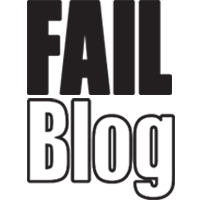 FAIL Blog
The World Outdoes Itself and Releases the World's First "Smart Condom," a FitBit for Your Penis
Well, it's come to this a the world's first Smart Condom.
Now before you go slapping thing on your little dickie, you should know that this isn't really a condom, so much as a FitBit for your wiener. It is a ring that slides over your condom and tracks your thrust velocity, calories, burned, the amount of times you had sex, your girth, and can even detect chlamydia and syphilis — perhaps the only two useful things it does. This does not, I repeat does not, act as an actual birth control measure. It's just gamifies your sex life.
Amazing. pic.twitter.com/xBmUU6z223

— k. (@OhKayByeeee) March 2, 2017
People are on the fence about this thing, but they definitely like making fun of it.
1

Beats playing Frogger again.

There was a problem rendering this tweet - it may have been deleted.

---

---

---

4

The marketing is on point.

---

---

6

This is sure to come. Sorry.

There was a problem rendering this tweet - it may have been deleted.

---

7

That's what the leaderboard is for.

---

There was a problem rendering this tweet - it may have been deleted.

---

---

---