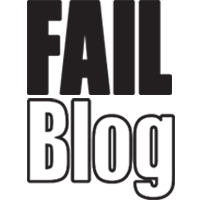 FAIL Blog
Deadpool and Wolverine are Trolling Each Other on Social Media and, Jesus, Just Put Logan in Deadpool 2 Already
Every nerd wants to argue who would win a fight, Deadpool or Wolverine, but no one asks who is the better troll.
So now, because nobody asked for it, but we definitely wanted it anyway, Ryan Reynolds and Hugh Jackman are battling it out on social media. Did we say that it's delightful? Yeah, it's delightful.
Can we just finish this in Deadpool 2?
1

This started off harmlessly enough.

---

2

Then Deadpool is just making fun of Wolverine in his trailer?

---

3

Hugh's bringing out the claws.

---

4

Now things are heating up.

---

---

---

7

I'm not sure what this is supposed to mean, but I like it.

---