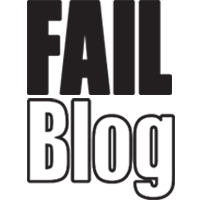 FAIL Blog
Happy St. Patrick's Day: Watch Paul Ryan Upset the Irish on Twitter By Raising a Sad Looking Guinness
Cute. I remember my first beer.
Yesterday, at an event where that reality-TV gameshow host who became president last year with the Irish Prime Minister, House speaker Paul Ryan raised a pathetic glass of Guinness and nearly set off an international incident. Watch as Paul Ryan attempts to fit in with normal folk as if he wasn't actively trying to kill normal people by gutting medicaid.
This is not going over well on the internet, as people are mortified at Paul Ryan's beer and the idea of him drinking it. Sure this is nit picky, but Paul Ryan suck, so whatever. Enjoy people making fun of this turd.
1

Wow. I've never seen garbage introduce garbage before.

---

2

But it's the beer people are concerned about.

---

---

---

---

6

Give him a break, it's his first beer.

---

---

8

We could use another international incident.

---

---