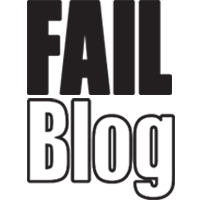 FAIL Blog
If there's one thing anyone accustomed with the show "It's Always Sunny In Philadelphia" knows, it's that you can count on the semi-functional, continually boozed up crew of starring degenerates to keep things seven kinds of crazy. If you haven't watched the show yet, maybe give it a shot: the 12 seasons and counting would suggest a fair amount of people seem taken with it.
Funny pictures, because of the implication
Get more funny pictures and hilarious memes in case these were not sufficient for you. There is the funniest pictures according to Google or a list with a bunch of funny pictures to waste time, which has a good amount of It's Always Sunny in Philadelphia style jokes and memes. But for those really in a rut suffering from a lack of laughter, perhaps these dog memes are what your brain is seeking out.
---

---

---

---

---

---

---

---

---

---

---

---

---

---

---

---

---

---

---

---

---

---