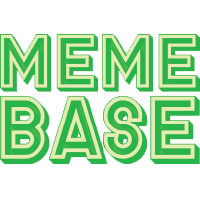 Memebase
26 Funny Pics To Help You Waste Your Time
The perfect Wednesday humpday memes don't exi--
The funny pictures juxtaposed with memetic captions are the perfect way to smooth out that hump from today. Wait. That came out wrong. Wait, that too.
I can haz moar funny pictures?
If funny pictures is what you seek on this glorious Wednesday, then you've come to the right place. We got a funny pics that will muster a chuckle as well as more refined and sophisticated funniest It's Always Sunny In Philadelphia pics N' memes. There is also the funniest funny pictures, according to an amalgam of Google's algorithm and some common sense filtering, although that one might be starting to be getting outdated.
And if NONE of those do it for you, then perhaps some funny pictures of dogs snapchatting will be what finally satisfies you Wednesday afternoon boredom.
---

---

---

---

---

---

---

---

---

---

---

---

---

---

---

---

---

---

---

---

---

---

---

---

---