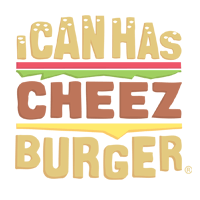 I Can Has Cheezburger?
In case you are planning your next vacation, here is a list of 5 amazing beaches around the world where flamingos, pigs and even penguins are enjoying the soft sands and blue waters right alongside people.

Renaissance Island in Aruba has two beaches, Iguana Beach for families and Flamingo Beach for adults. Flamingo beach wins the prize for wildlife! There you can mingle with a group of flamingos walking the shoreline, drinking seawater and searching for food.

---

---

---

4

Wild Horses on Assateague Island, Maryland and Virginia

On this beautiful strip of land, located off the coast of Maryland and Virginia, you get to hang out with wild horses.


---

---

6

Penguins on Boulders Beach, South Africa

Located in a sheltered cove in South Africa's Table Mountain National Park, Boulders Beach has become world famous for its thriving colony of penguins. It is one of the few sites where you can mingle with penguins. What's also fascinating is that the beach sits in the middle of a residential area. The penguins have been known to share beach towels and dart between legs while visitors take a dip in the ocean.

---

---

8

Pigs Beach Exuma, Bahamas

Pigs beach, located on Big Major Cay, an uninhabited island and popular anchorage in Exuma, is home to many wild pigs that are very good swimmers. In fact, the swimming pigs have become the most famous attraction in the area. They swim right alongside people; they even swim up to the boats that anchor, hopping to get some food scraps and treats.


---

---

10

Kangaroo Island, Australia

13 kilometres (8 miles) off the coast of South Australia and 30 minutes by plane from Adelaide, is brimming with native animals, some of which aren't found anywhere else. It is also home to an established artisanal food scene, and one of the world's best hotels.


---

---

12

Besides Kangaroos, you can mingle with some friends at the sea seals bay.