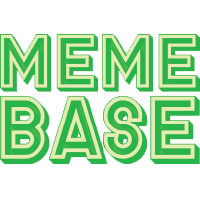 Memebase
Pat yourself on the back. We made it. Just get past Wednesday and the end of the week is already in sight.
Wednesday Memes and Hump Day Memes are World Favorites
Wednesday seems to be a popular topic for memes. There are spicy Wednesday memes, Lemur Wednesday memes, and Savage AF Wednesday memes, and also what we call Humpday memes. Because of the odd number of days in a week, Wednesday acts as a bellwether, letting us know when the week has less left in it than has already happened. Wednesdays are like a landmark thru time that helps us orient where we are, and how long till we get there. And memes help that happen.
---

Advertisement

---

---

---

Advertisement

---

---

---

Advertisement

---

---

---

Advertisement

---

---

---

Advertisement

---

---

---

Advertisement

---

---

---

Advertisement

---

---