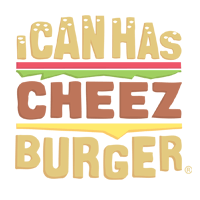 I Can Has Cheezburger?
Abandoned Dog Refused To Be Rescued Until They Rescue His Friend
Dogs are a mans best friend. They will love with all their heart. The create friendships very quickly and stay true and loyal. So it's no surprise that one abandoned puppy, wouldn't want to be the only one rescued when his friend was also in trouble.
A truck driver, driving down a highway in Florida, noticed an abandoned puppy near a large forest area. He decided to pull over and help the little guy out. When he started to try and rescue him, he noticed resistance and the puppy continuously egging him on to follow. It seemed the dog didn't want to be rescued. The rescuer decided to obliged and followed the puppy into the woods.

After searching through some bushes, he was shocked to find the dog's abandoned friend.

We know, we know... you're probably thinking... "it's got to be another dog!", but it was actually a bunny!

---

He found a scared little bunny hiding in the bushes. He quickly realized that the abandoned pup didn't want to leave his friend behind, and had been loyal enough to resist getting rescued alone.

Dan O'Grady was the truck driver that was kind enough to stop everything and help. The humane society summit said "The frantic dog, a Jack Russell terrier, led Dan into the woods. It was clear the dog wanted him to see something. Under a bush, Dan saw a white domestic rabbit huddled there. Dan scooped up the rabbit and headed back to the truck and the dog followed."

---

After Dan got the puppy and bunny both settled into his truck, he noticed that both were starving. Trying to gather any food in his truck to feed them as they made their way to the nearest animal shelter.

Dan also decided to name the two. And what was more appropriate than "Highway" (dog) and "Interstate" (bunny)?

Unfortunetly, once at the shelter Dan was told that they do not accept bunnies. And that Highway was more than welcomed but interstate would need to be placed elsewhere.

Interstate was taken in by the Humane Society of Summit County quickly, while Highway stayed at the Shelter.

---

Thankfully both have been already adopted and left to their forever homes! Thanks to helpful truck driver Dan that noticed a poor wondering puppies need for help, Highway and Interstate are not safe and sound at home!