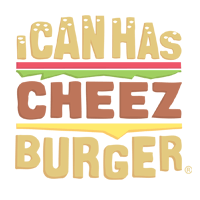 I Can Has Cheezburger?
40,000 Minks Are Sprung From A Fur Farm Jail In Minnesota!
Free cheers go out to whoever freed just about 40,000 minks from a Fur Farm in Minnesota!
The WCCo, an animals right activist group, announced that someone or some organization had successfully freed 40,000 minks from the Lang Farms Fur Farms.
The Minks were sadly awaiting their fates at Lang Farms Fur Farm near Eden Valley, Minnesota, when individuals stepped in and gave them a second chance at a new life.

How? Well, there was no negotiation, but it was pure jailbreak. The Sterns County Sheriff's Office said a mass jailbreak occurred on Monday night and the suspects dismantled the fence surrounding the area where the minks were being held, and then proceeded to open the minks cages.

---

Lang Farms believes that around 35,000-40,000 minks are now roaming freely around and across Minnesota, and is said to have around around $750,000 because of this incident.

Minks are actually native to Minnesota, but wildlife official are worried that because of being secluded and living in a holding cell for most their lives, they may have trouble in the outside world. They also worry that a sudden increase and appearance (around 40,000) of minks may have a large effect on local wildlife, since they eat frogs, fish, duck and worms...

---

Sheriff and Lang Farms solution? They are asking all that are in the Eden Valley area, whose have seen a minks to call Lang Farms, so that they can get a professional to RECAPTURE the minks and take them back to the fur farm... Don't think so!

Although no group or organization has claimed the jailbreak, they are getting a lot of support and praise! We hope no one will call to have these poor things recaptured!