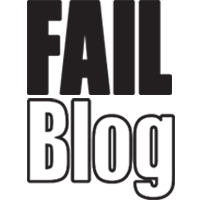 FAIL Blog
Psycho Boyfriend Writes A List of Rules For His Girlfriend Before She Goes on Vacation
Meet Josh and Lucy. Two upstanding individuals who in no way seem to be unlikeable human beings.

After this delightful pair had been 'seeing each other' for a while Lucy went to go on vacation and Josh dropped a bomb of a list on her of things that she 'couldn't do' on vacation. It's pretty overbearing and this is the kind of thing that makes me glad that I didn't have extremely public social media breakups when I was 18.
This entire thing is pretty juvenile and cringey so don't expect to walk away with your faith in humanity intact. There are no winners here.
---

---




"Well me and Lucy, let's just say we're sort of 'seeing each other' for a few months and the list was written purely just for a joke and none of it was actually meant to be taken seriously.

But when I sent it, she actually agreed to the things and said they seemed fair enough as long as I stuck to the same things when I was on holiday.

The majority of the things in there are what you'd expect someone you're close to not even do anyway.

So I think the way people are saying I'm psycho etc is a bit extreme because I'm sure they wouldn't want their boyfriend or girlfriend to do any of those things while on holiday either." - via Unilad

---

"We were seeing each other for about 5/6 months then stopped due to him sleeping with others girls while seeing me.

Then we were going to try again because he told me he was in love with me – he made the rules for us to both stick to while on holiday.

I stuck to them and he slept with four girls in a week and in his words: "If I didn't pull I'd pull one of the girls from the night before." - via Unilad


---

---

6

Josh couldn't handle the heat and blocked

---

---

---

---

Ever determined to be the worst of the duo, Josh's friends send Lucy a video of Josh getting with another girl.

Yeah screw both of these people.