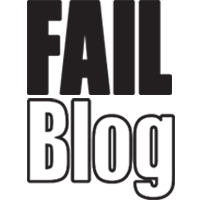 FAIL Blog
Guy Gets Girlfriend's Name Tattooed on His Neck After Four Months of Dating And People Are Freaking Out
Sometimes you just know when somebody is the one... But we're not entirely sure that's the case in this situation. There are too many tattoo FAILs on the internet that indicate otherwise.
In this particular case there are multiple levels to the stupidity at play.
If you absolutely HAVE to get a tattoo of your girlfriend's name for some reason why the HELL would you get it on your neck? Literally the only place worse than that is if you put it smack dab in the middle of your face. If you really feel compelled to ink your future ex's name, put it on a butt cheek or somewhere else that will seldom see the light of day.
IF for some reason you decide that your neck is IN FACT the place where you want this eyesore to be just make sure that it's not too big...
Unfortunately it's too late for this guy...
1

Hey, at least it's spelled right.

---

---

---

---

5

She responded by getting his name tattooed on her wrist.

Better than the neck. We know where the brains in this relationship are.

---

---

---

---

9

Neck tattoo guy gloating about his new 'FAME'