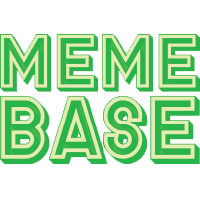 Memebase
Meme Throwback: Please. My Wife. She's Very Sick.
For today's Throwback Thursday meme spotlight we're looking at a meme that became popular back in 2015. Twitter user @lanyardigan posted a photo of a raccoon cradling a cat (sadly, photoshopped) with the caption "Please. My wife. She's very sick." The amusing photo DOES make it look like the raccoon is seeking medical attention for the cat.
Since the tweet was posted, people have been making memes in the same style, featuring a variety of animals, Donald Trump, and one of our #1 meme subjects - Guy Fieri. Here's a selection of our favorites.
1

The image that inspired the meme

---

---

---

---

---

---

---

---

---

---

---

---