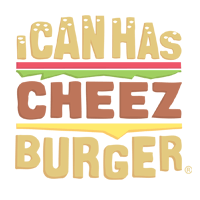 I Can Has Cheezburger?
On August 3rd, firefighters of the City of Newburgh Fire Department in New York were called to the second floor fire of a three-story apartment building in downtown Newburgh. Once there, they were told by the residents that two puppies (pit bulls) were left behind.
Lt. Timothy Dexter told ABC News, "We kept it from spreading, referring to the blaze, "but two puppies were missing. I went in to search for the puppies and checked the whole front rooms." Dexter said that another firefighter, Chris Baum, was able to find the first puppy in a back room, and after applying CPR, they sadly could not revive him.

The firefighters returned to the fire-stricken apartment to search and in hopes to find the second puppy. After searching the apartment, and not finding the puppy, the crew decided to go into the room where the fire originated. They didn't think they would find anything nor that it was possible to survive it, until Anthony Muhammad heard a "squeal".

They had found the little puppy hiding underneath the bed! "The bed ... protected him somehow," Dexter said.

---

The puppy believed to be between 6 and 8 weeks old, had been insisted by the owners that the firefighters take him to the local Vet and also keep him. They asked this from the firefighters because they were unsure they could give the dog proper medical attention.


Titus' (the adorable pit bull's new name) veterinarian diagnosed the dog with first- and second-degree burns on his entire body from his head, to his paws and shoulders.

---

Luckily, firefighters Dexter and Moore are dog lovers. They each own one dog, and live five minutes away from each other in New Windsor. So the men decided to co-adopt the puppy pit bull!

After nearly two weeks of recovery, Moore has said their dog is "doing good now". Now the only thing more difficult than to get him to take all his medicine… is the potty training.

We are so glad that Titus is doing better and we just want to shout out to the brave firefighters that they are doing an amazing job!