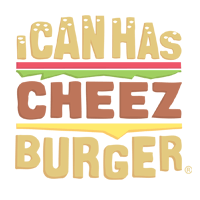 I Can Has Cheezburger?
Super Photogenic Gorilla Resembles George Clooney and is Taking The Internet By Storm
Gorillas aren't really known to be super photogenic. But alas... the really are! Well, at least this one. And after seeing the photos we totally understand the Clooney resemblance! Habani the gorilla or as the Japanese call him ikemen, meaning 'handsome guy' lives at the Higashiyama Zoo in Nagoya, Japan and is pretty much breaking hearts! The Dutch-born, Australian-bred spends his days flexing, posing and being the center of everyones social media posts. Just take a look for yourself!
h/t: Majestic Bunny
Shabani, a 19-year-old gorilla who's been living at Higashiyama Zoo in Nagoya, Japan since 2007

---

Dutch-born, Australian-bred

---

---

---

We can understand how he got the nickname "Handsome Man"

---

---

---

Shabani went globally viral back in 2015, and though he's kept it humble, he seems to enjoy the fame

---

He even does commercials!

---

He's a western lowland gorilla, a critically-endangered species native to central Africa

---

Shabani was sent to Japan as part of a breeding program, and he certainly did his part

---

Shabani now has 2 children, named Kiyomasi and Annie

---

He's even the Zoo's spokesman!

---