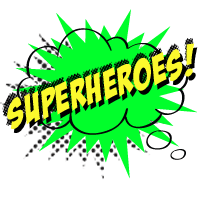 Superheroes

What's a good way to spruce up your drab office walls? Redditor bruck7 decided the best course of action for his boring old office was an amazing superhero mural. Over 8,000 post-it notes later, his work space was transformed into a pixelated masterpiece.
1

What Do You Do With Your Drab Office Walls?

These blank walls were leaving people uninspired.

---

Advertisement

2

Step 1: Create The Grids

Pixel art translates well to post-it notes.

---

3

Working on Wonder Woman

All that was left was the actual labor.

"Some wonderful people in my office volunteered to come in over the weekend to install the mural. First thing we did was line the top row of every character panel. Then we used those to measure 2 foot (8 post-its) vertical grids spanning the whole wall.We taped them out to keep the grid as straight as possible, since there were a lot of helpers and the wall was huge. It felt daunting at first. It's a very slow process, but we powered through."

---

---

Advertisement

---

This is what a budget of $300, ingenuity and a little elbow grease can get you.