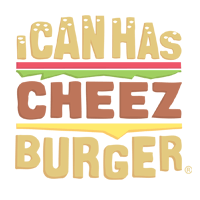 I Can Has Cheezburger?
A Dog shelter, called Penkta Koja, works in Lithuania and gets new dogs every day. Sadly, these stray dogs can be lost, hit by a car, left in the woods or just no longer needed because owners are going abroad... yes, even that.
All of them are taken to the shelter to be looked after. To hope that someone who really wants a dog and can care for one giving it all the love in the world, will come by. But we never know when this day comes...
Penkta koja volunteers with amazing digital artist Ausra Kel Photography.She took shelter dogs that no longer lived in shelter but had found a home. and made a fantasy photo shoot. Ausra is a digital artist, retoucher and photo editor. She brought to life they new hope and wonder that these dogs have gotten. And you can see it perfectly convey within these photos.
More info: Facebook H/T: Majestic Bunny
1

Pepe would have be killed unless she is taken. And she was

---

2

Zaiza was taken from the shelter when she was a few months old

---

3

Lapce first ride in the car

---

4

Doras was left in the shelter because his owner went abroad

---

---