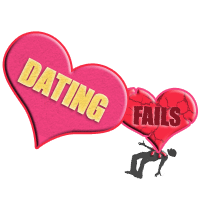 Dating Fails
Sexual Harrassment: Don't Give Up on It!
Craigslist Fail or Not?
"The boy that touched my breasts on the E train?" Girl, you just made an MC to every single guy riding the E train that morning. Public transportation is crowded. Makes sense to try and find them on Craigslist. I am sure he is a real good catch.