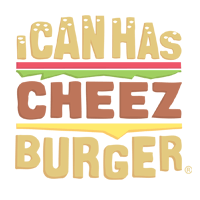 I Can Has Cheezburger?
Happy Groundhog Day, Cheezfrends! Super-cute Punxsutawney Phil emerged from his burrow and saw his shadow, and that means we're stuck with six more weeks of winter. THANKS, PHIL!!!! If he weren't so adorable, we'd be pretty mad at him.
2012 marks the 126th year of Phil's weather predictions. Some reports place his accuracy at a disappointing 39 percent, which makes him the single most accurate being in the field of meteorology. Just kidding. Kinda.