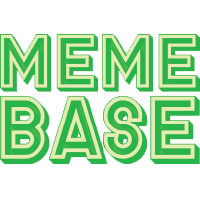 Memebase
The inevitability of death is something that all humans share - regardless of politics or religion. Another would be the fact that most of us want to be remembered positively. Obituaries are one way in which those who have passed can be semi-immortalized, and are generally reserved to vague pleasantries and celebrations. Every now and then, however, there is an exception. The shockingly shade-filled obituary of Kathleen Dehmlow falls into this category.
Twitter user @RandBallsStu was first to notice the scathing, five-paragraph obituary. The obit starts off innocently enough, detailing her birth, marriage, and the birth of her first two children. That's when things get weird. Apparently, Dehmlow became pregnant by her brother-in-law and moved to Califonia - leaving her children Jay and Gina to be raised by her parents. The account becomes more bitter from there, leaving us to assume that Jay and Gina might have had something to do with the publication.
@RandBallsStu's tweet quickly went viral, with other Twitter users expressing their shock - and glee - at the hate-filled death notice.
Paragraph 1: ok
Paragraph 2: ok
Paragraph 3: wait
Paragraph 4: OH
Paragraph 5: *airplane flies overhead with a banner reading WELCOME TO HELL MOM* pic.twitter.com/ppV45htrda

— wet and gushy AND I VOTE (@RandBallsStu) June 5, 2018

---

---

The power move was tracking down a recent picture.

— Devin McCullen (@spudsfan) June 5, 2018

---

I miss my mom and dad, and I'm grateful this wasn't the obit I had to write…

I *do* hold this sentiment for a member of my family, though, and it sucks. https://t.co/TAaLA3moPn

— Rob (@rob_blue) June 5, 2018

---

---

My family lives in Wabasso. The population is only about 600. I'll definitely be asking them about Kathleen Dehmlow.

— Brittany Maldonado (@MaldonadoBBC) June 5, 2018

---

Lmao yes. Everyone says she was a saint! Her kids better not step foot in Wabasso. People are pissed.

— Brittany Maldonado (@MaldonadoBBC) June 5, 2018

---

There was a problem rendering this video - it may have been deleted.

---

9

Some people have more to say about the obit's poor grammar than the overwhelming shade.

I'm bothered by each of the five comma errors and by the unnecessary use of passive voice. 😜🤣

— 𝔻𝕣. 𝔸𝕟𝕕𝕣𝕖𝕨 𝕁𝕠𝕤𝕖𝕡𝕙 ℙ𝕖𝕘𝕠𝕕𝕒 (@AJP_PhD) June 5, 2018

---

Where's #GenealogyTwitter when you need them? 🤔

Or at least some Game of Thrones superfans to help untangle the twisted family tree branches of this real life Targaryen tragedy.

— big beef disaster (presumptive) (@vaginacartel) June 6, 2018

---

---