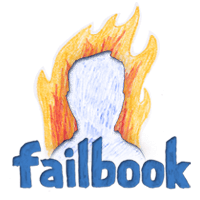 Failbook

Because Target can't always reply to their idiotic customers in the most appropriate fashion, one man took the initiative and created a fake customer service account titled "Ask ForHelp" to deliver the some serious social justice. Target Facebook has been flooded with hate after its stores recently made the move toward gender-neutral in-store labeling.
The fake Facebook account was built for success with the bull's-eye profile pic and a fitting name.... The haters weren't ready.
---

---

---

---

---

---

---

---

---

---

11

Josh will not stand for this justice

---

---

13

Josh is super serious, guyz...

---

---


Target's newest customer service account lasted 16 amazing hours before Target caught wind and finally pulled the plug.