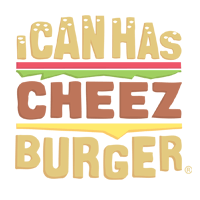 I Can Has Cheezburger?
Traveling can be stress-inducing. In fact, a study from Columbia University's Mailman School of Public Health and City University of New York found that people who travel frequently for work are more likely to suffer from anxiety, depression, sleeplessness and other ailments. For many people, traveling by plane is additionally stressful. Nearly 1 in 3 Americans say they're afraid to fly, with women being twice as likely to report being afraid of air travel. Luckily, more and more airports are stepping up to help individuals who suffer from a fear of flying by offering them the chance to cuddle pets before their flight. Here are some examples of this positive trend. Via: Simple Most
1

Charlotte Douglas International Airport in North Carolina recently offered passengers the opportunity to de-stress by hosting a "Kitten Cuddle," in which kittens from CMPD Animal Care and Control were available for snuggles.

Not only did this provide nervous passengers with a way to cope with pre-flight jitters, but it also helped to connect shelter animals with possible adopters and to publicize the need for foster/adoptive homes for these lovable pets.

---

2

Denver International Airport is home to the Canine Airport Therapy Squad, or CATS, in which volunteers walk around with pups (and one cat!) with the words "Pet Me" on their vests.

There was a problem rendering this video - it may have been deleted.

---

3

Or what about Pets Unstressing Passengers? Also known as PUPS for short, this program is located at Los Angeles International Airport.

"Therapy dogs and handlers roam the departures levels in the gate areas of each terminal, visiting passengers awaiting flights and providing comfort, as well as airport information," it says on the Los Angeles World Airlines website. "The program educates and informs passengers about the LAX projects and construction-related traffic impacts."

---

4

Not a dog person? Then you may prefer to travel through Cincinnati/Northern Kentucky International Airport, where mini therapy horses spend time with nervous passengers and help promote feelings of calm and peace.