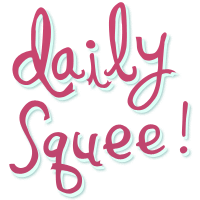 Daily Squee
Lara Kalashnikova says: "This is my sister's chow chow Loki. He likes short walks around the block and sleeping in on weekday mornings. I love him!"
What a big, squee, fluff ball! Loki looks like a total sweetheart.
-Sally Squeeps
Do you have a squee pet that you want to share with the world? Send us your pet pictures and stories, and they could end up on Daily Squee!