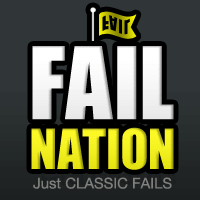 FAIL Nation
Blooper of the Day: BBC Reporter Accidentally Gets High on Camera
BBC's Middle East correspondent Quentin Sommerville got a little loopy when reporting a bit too close to a pile of burning opium, her0in and hash in Afghanistan 4 years ago.

And now the news blooper has been posted online as a Christmas gift to his viewers.

"Dear tweeps, it's been a year of bullets & bloodshed. You've earned a xmas laugh, at my expense," he wrote on Twitter, with a link to the video entitled "Don't inhale."

Both the original Tweet and the video have since been removed, but numerous copies were already uploaded.

According to a BBC spokesman, "The video of Quentin corpsing, which has now been deleted, was posted in the spirit of a blooper. It was filmed four years ago – it hasn't been seen before and was never broadcast."

Sommerville continued to joke about the incident on Twitter.