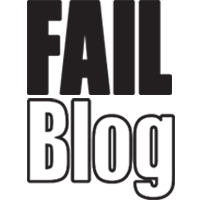 FAIL Blog
'Star Wars: Episode VIII' is Titled in Amazing and Awful Ways With #BadStarWars8Names on Twitter
People on Twitter have been offering up titles for the 'Star Wars: Episode VIII". No one really knows what kind of tale the eighth installment of this epic space saga will tell but these people decided to make a guess. The resulting titles are hilarious, punny and terrible. It's probably best if the makers of the eighth Star Wars movie just stay away from the internet altogether until it's finished.
1

As Long as It's Action Packed, I'm Still Interested

---

2

It's Just a Fact of Life

---

3

Can Luke and Rey Defeat His Fleet of Luxury Five Star Hotels?

---

4

Hopefully It Will Also Be 'Luke Who's Talking'

Otherwise, it'll be a long episode.

---

5

This Time Instead of a Death Star, They Just Buy a House Boat

---

6

Hmmm, I Thought They Just Released This One

---

7

Rumor Has It the Ewoks This Movie Is Based on Have a History of Eating Stormtroopers

---

8

Some People Might Say, "Why is This a Show?" But the Daily Life of a Smuggler Can Be Very Entertaining

---

9

His Struggles Are So Relatable

---

10

This is More of a Documentary on the Troopers Union

---

11

Disney's No Stranger to Adaptations of Classic Stories, After All

---

12

This Episode Must Focus Pretty Heavily on Poe Dameron

---

13

You Know Who's Really Comfortable Around Water? JAR JAR BINKS

Or should I say, Darth Darth Binks?