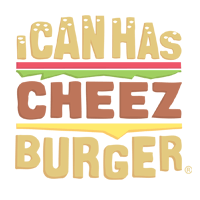 I Can Has Cheezburger?
30 Pets That Were Adopted This Year Who Are Beyond Thankful This Thanksgiving To Have A Forever Home
All of these beautiful pets have been adopted this year and you can feel the pure happiness radiating from them! *WARNING* This list will give you ALL the feels!
1

"We rescued Dixie a little over a month ago. That smile says it all."

---

2

"Got this little guy yesterday"

---

3

"This is how she wanted to ride home after we adopted her"

---

4

"Adopted yesterday. I think he might like me."

---

5

"They told me when I adopted that she was a snuggler. I told them I am too!"

---

6

"Adopted this morning, and he already claimed his spot!"

---

7

"Just adopted this sweet little girl and she's already purring up a storm"

---

8

"Our dog's first night in her new home after we adopted her"

---

9

"My dad adopted a shelter doggo about 4 months ago that had been adopted and returned three times. I think it's safe to say she's found her forever home this time..."

---

10

"Gave him a forever home yesterday and thought he hated me since he didn't even look at me. Woke up to him next to me like this."

---

11

"I didn't want to get another dog, but my fiance´e did. So we compromised and adopted 3/4 of a dog."

---

12

"Adopted puppy, fell asleep in my hand on the ride home"

---

13

"This is Severus. Adopted 7 hours ago. Already feeling at home."

---

14

"We adopted a senior, meet Thunder!"

---

15

"Girlfriend and I adopted a puppy, he fell asleep on the table first day out on the town"

---

16

"For the 4th, we adopted our 4th! Meet Aspen!"

---

17

"We just adopted new family member, the breeders said she was 'imperfect' because of her tongue. She is the sweetest girl."

---

18

"He was purring the entire ride home."

---

19

"GF and I adopted this dude from the shelter yesterday. He follows her everywhere and does this when she sits down."

---

20

"I adopted this guy a few days ago. Day 1, he hid under the couch the whole time. Day 2... I think he's good to go."

---

21

"Adopted a doggo and I've never loved anything more than him"

---

22

"I adopted a Great Dane today. I think it's going well."

---

23

"M 88 year old father adopted this 6 year old beagle. Can you tell how happy he is?"

---

24

"I adopted this dreamy lady 2 months ago and I love her to pieces"

---

25

"After years of renting apartments without enough space for a dog, I finally saved enough to mortgage a house with a yard and adopted this sweet girl"

---

26

"Brazilian monk adopted a dog and made him one of their own"

---

27

"Joe Biden and his newly adopted little buddy."

---

28

"Before and after of our sweet doggo we adopted today! His name is Ozzie :)"

---

29

Shelter dog finds out he's been adopted

---