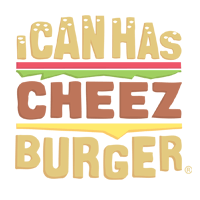 I Can Has Cheezburger?
This Amazing Story Of a Paralyzed Dog And His Determined Owner Is a True Inspiration To Us All
How far would you go to save your pet? When her dog, Scout, was left paralyzed, Shawna Richer had a choice: put her down or help her get back up. The next nine months have showed us all the lengths – physical, financial, emotional – to which people will go for their pets. Via: The Globe and mail
---

---

---

---

---

---

7

At SOAR, therapist Jenna Cook, right, and Dr. Danielle Anderson use a trampoline to work on Scout's strength and balance.

---

8

Therapists try acupuncture to treat the nerve damage resulting from Scout's injury.

---

9

Jenna adjusts Scout's back legs during a stability session at TVEH in May. She and her assistant Felicia Rayner worked with Scout twice a week from late March to mid-October.

---

10

Left: Balancing on a stability ball, Scout receives laser therapy on her back. Right: Scout walks on a treadmill while Jenna supports her back end.

---

11

Scout navigates hurdles to help her learn to pick up her back feet. After surgery the muscles in her hind end had severely atrophied.