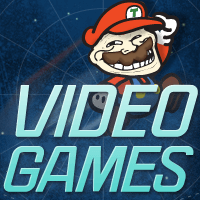 Video Games
What If Rise of the Tomb Raider Got Turned Into a Movie?
This fan-made trailer imagines a new movie based on 2015's Rise of the Tomb Raider, but the idea may not be terribly far-fetched. Daisy Ridley is rumored to be up for the role of Lara in a reboot, and she's confirmed there have been real talks about it.

"I'm waiting for someone to say 'I want you, let's do it,'" says Ridley. There's no script for the film yet, but John Boyega, her Star Wars co-star and pretty notorious video game nerd, has been egging Ridley on to go for the role: "I played Tomb Raider the game, it's a new take and I think the movies are going to be based on that version, but I texted Daisy [and] was like, 'this is you!' and 'you need to get on that because you could be Lara Croft.' She should be." She absolutely could be; she's got the accent, and she's already proven to be a total badass as Rey.