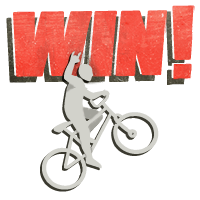 WIN!
This Girl Took Her First Step to Becoming Iron Man With Her Glitter-Shooting Bionic Arm Invention
This little girl's name is Jordan and she's demonstrating the end result of a project that she got to design and 3-D print. She and other kids with upper limb differences worked with artists, designers and a prosthetist to come up with bionic "superhero" gear.



via bornjustright

The kids also learned how to use 3-D design tools and a designer will be refining and rebuilding Jordan's design to be ready in May.