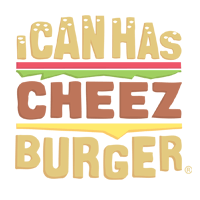 I Can Has Cheezburger?
The World's Fluffiest Chicken and a Two-Legged Dog are the Cutest BFFs!
Penny, the fluffball chicken and Roo, the chihuahua, have become best of friends after being united in friendship by a caring individual named Alicia Williams. Penny was a once-experimental chicken undergoing medical treatment tests that had completed her lab purposes and was brought home by Williams. Penny soon gained Roo's companionship when he was sadly discovered in a freezing ditch one night in a park. Williams suspects that Roo was the victim of a backyard breeder who couldn't unload him.


The two cute critters have since become great friends. "They get along really well," Williams told the Gwinnett Daily Post. "Penny gets excited when Roo is around because she knows he's got treats and food all of the time. Whenever she hears him being fed, she steals his food. He loves snuggling with her because that's his big teddy bear. He runs over her sometimes because he doesn't realize how big his wheels are."